Being a creative person is 75% fun and 25% complete agony. And sometimes it's the other way around. Actually, most of the time it's the other way around so having a little guidance can be immensely helpful. I live by Sister Corita Kent's rules, especially #7, #8, and #10. Do yourself a favor and tape them above your workspace.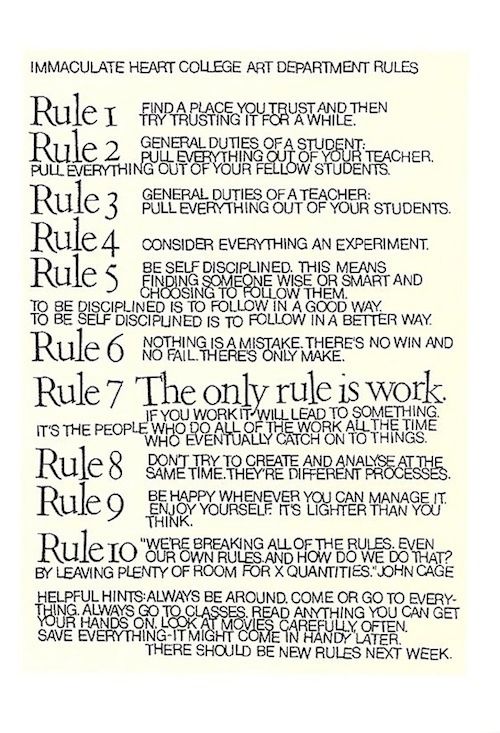 Also, I just found out that Aaron Rose made a documentary about Sister Corita called
Become a Microscope.
Can't wait to see it! On an unrelated note, I may be a little slow with the updates because I am going to France tomorrow! But hopefully I will find lots of lovely French things to blog about when I get back. I am so excited to eat my way through
Ladurée!