I'm always drooling over the Paul and Joe cosmetics line, the Spring 2008 is totally the best looking so far. However, having a love affair with Paul and Joe Beaute is so frustrating because it's incredibly hard to find online (Sephora stopped carrying it- UGH) and I have yet to find somewhere that stocks the entire collection here on the West Coast. One can occasionally find a tube of lipstick or whatever at Anthropologie but that's not enough to satisfy my appetite for cutesy packaging and the finest looking bottles of nail polish ever. Here are just a few of my favorite things: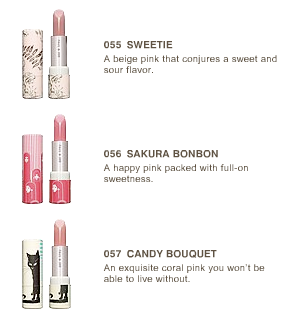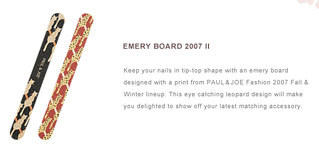 So I'm begging you savvy Cat Party readers to clue me in on where to buy my favorite overpriced cosmetics that I really shouldn't spend any more money on, but really want to. Oh and please don't say call the Bergdorf counter, I'm just not into that.

In the meantime I'll have to settle for these totally cute wallpapers that are available to download here.